I am so glad to have my sewing area back. For those who don't know we moved last month and it has been a ver long process getting settled. We are almost there now.
This is a sling I sewed for charity. All proceeds from it's sale go the the family of Samuel Backus
http://samuelbackus.com/Samuel.html
, a young boy who lost his fight with cancer. It's a reversible silk duponi with aplliques and reversible. The 5 appliques represent each member of the Backus family minus Samuel. There is one applique up on the shoulder. This represents that even though he isn't with them he is still there watching over them. The other side is a more traditional accent.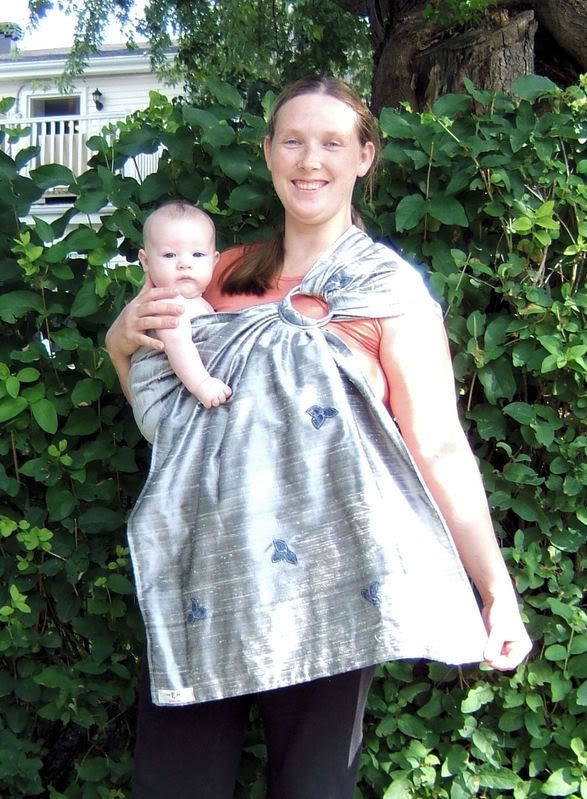 And this is a German soft worven wrap that I converted into a Mei Tai. it has 3 layers of wrap in the body, I used bartack for the straps (thought I'd try it) and 2 layers of Warm and natural in the top staps and at the waist of the bottom. Over all for the quick carry I give it a 10 for comfort and ease. I can see a new obsession starting. Here are the pics. : for ref. DD is almost 16 pounds and 26 inches ds is 30 pounds about and huge!